Solid shampoo with silk proteins + aluminum box - Dry, colored or damaged hair - 85 gr - Around the Bath
Toute taxe comprise - Livraison en 3 jours ouvrés
Made in Occitanie. Protects, nourishes, restores strength and vitality. With silk proteins. 100% natural. Dry, colored, relaxed, smoothed or damaged hair. Floral fragrance.
Our opinion :  Associated with the natural keratin of our hair, silk proteins allow to protect them, to nourish them in depth and to restore their strength and vitality. Subtle floral scent and 100% natural. 
 Weight: 100 gr
Préoccupation
Cheveux colorés
Cheveux frisés
Cheveux secs & abimés
Type de peaux
Associée à la kératine naturelle de nos cheveux, les protéines de soie permettent de les protéger, de les nourrir en profondeur et de leur redonner force et vitalité. La fibre capillaire est respectée tout en hydratant, gainant et lissant le cheveu. L'Huile de Ricin redonne ici force et vitalité.
Ce shampoing s'adresse particulièrement aux cheveux secs, colorés, abîmés, défrisés, lissés ou encore permanentés.
Son parfum floral délicat et subtil est composé d'ingrédients 100 % naturels.
Après avoir brossé et mouillé vos cheveux, frottez le shampoing solide et émulsionnez jusqu'à l'obtention d'une mousse onctueuse. Rincez ensuite comme un shampoing classique.
Grâce aux protéines de blé et de soie, au beurre de karité et à l'huile de coco, il n'est pas nécessaire d'utiliser un après-shampoing.
Liste INCI : Sodium Cocoyl Isethionate, Sodium Lauroyl Glutamate, Butyrosperum Parkii (shea) butter*, Cocos Nucifera (Coconut) Oil*, Parfum (Fragrance), Hydrolysed wheat protein, Silk Amino Acids, Communis (Castor) seed oil, Cassia Auriculata Leaf powder, Aloe Barbandesis leaf extract, Helianthus Annuus (sunflower) seed oil, Illite, Kaolin, Tocopherol, Glycine soja (soybean) oil, Citronellol, Geraniol, Limonene, Linalool, Citral
* ingrédient d'agriculture biologique
Autour du Bain (31555, Toulouse)
Corinne Plouviez-Resentera la fondatrice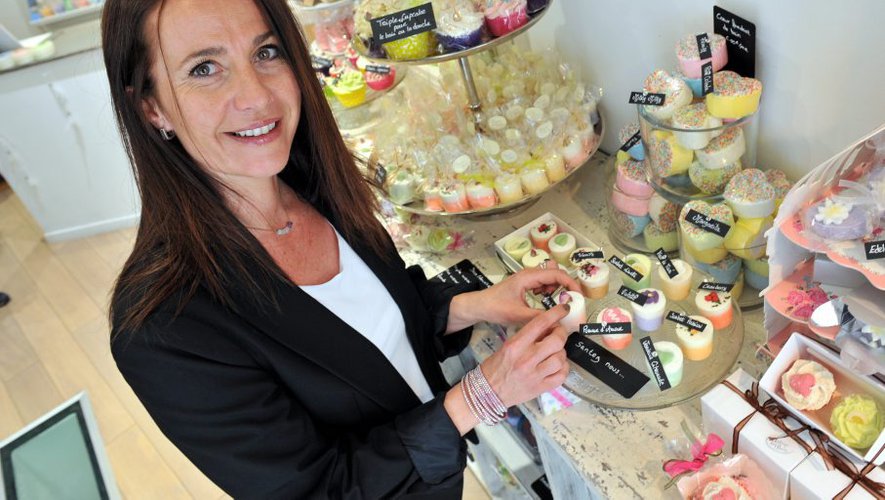 Découvrir tous les produits Autour du bain