Calendula Liquid Soap Body & Hair - Sensitive skin - Savonnerie En Douce Heure - 250 mL
Toute taxe comprise - Livraison en 3 jours ouvrés
Made in Aquitaine. Soothes. Hydrate. Protected. Calendula macerate
. Without essential oils.
 Sensitive skin. 
Our opinion : Plant of Mediterranean origin, calendula is renowned for its moisturizing and softening skin qualities.
250 mL bottle.
Préoccupation
Hydratation
Type de peaux
Tous les types de peau
Savon très doux pour la peau et les cheveux. Enrichi en macérat de Calendula apaisant. Savon idéal pour les peaux fragiles, sensibles.
Sans huile essentielle il convient aux jeunes enfants et femmes enceintes !
Appliquer le savon sur peau ou cheveu mouillé, masser, rincer à l'eau claire.
Liste INCI : AQUA, POTASSIUM RAPESEEDATE, SODIUM RAPESEEDATE, POTASSIUM OLIVATE, SODIUM OLIVATE, POTASSIUM COCOATE, SODIUM COCOATE, GLYCERIN, POTASSIUM CASTORATE, SODIUM CASTORATE, CALENDULA OFFICINALIS FLOWER EXTRACT.
Composition : Eau, huiles végétales saponifiées (colza*, olive*, coco*, ricin*), glycérine**, calendula*. (* issu de l'agriculture biologique / ** glycérine naturellement formée lors de la saponification).
Savonnerie En Douce Heure (24, Dordogne)
Anne-Sophie la fondatrice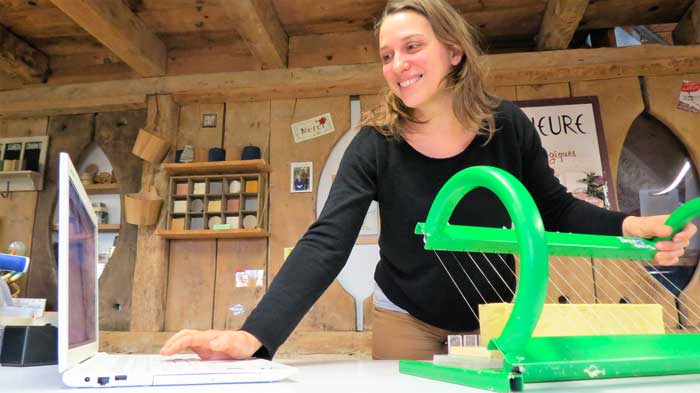 Découvrir tous les produits de la Savonnerie En Douce Heure ici.