Stimulating exfoliating body powder with white oyster shell - All skin types - Perlucine - 50 gr
Toute taxe comprise - Livraison en 3 jours ouvrés
Made in Brittany. Hydrate. Exfoliate. White oyster shell powder
, sea salt and silica.

100% natural. Preservative free. T

all skin types.
Our opinion: This powder is very pleasant to apply andend the skin very soft.

Cardboard tube 50 gr.

Préoccupation
Type de peaux
La poudre exfoliante permet de stimuler les fonctions de l'épiderme tout en optimisant le renouvellement cellulaire. La peau est débarrassée de ses impuretés et retrouve son éclat naturel et sa souplesse.
Après le gommage, appliquez l'huile nacrée ou le baume Perlucine pour compléter les soins.
Humidifier la peau et appliquer la poudre sur les zones ciblées. Masser délicatement en doux mouvements circulaires. Rincer à l'eau claire pour éliminer les résidus.

Les actifs :
Ingrédients exfoliants : poudre de coquille d'huître blanche, sel marin.
La poudre de coquille d'huître blanche est riche en calcium, en sels minéraux et oligo-éléments. Elle est non-irradiée, non ionisée et sans additif. Elle est approuvée COSMOS par ECOCERT Greenlife et conforme à la charte NATURE & PROGRES.
Exfoliante, elle aide à nettoyer la peau de ses cellules mortes et de ses impuretés tout en lui redonnant souplesse et douceur.
Le sel marin est un exfoliant naturel pour la peau. Contenant d'innombrables minéraux excellents pour la santé et pour la peau, le sel marin renferme du potassium, de l'iode, du calcium, du fer, et du zinc.
Le silice est indispensable à l'organisme : une carence en silice provoque un dessèchement de la peau et l'apparition de rides. Son action est reminéralisante et réparatrice des tissus.
Liste INCI : OSTREA SHELL POWDER (poudre de coquille d'huître), MARIS SAL (sel marin), SILICA (silice minérale)
Entre Mer et Terre (56, Allaire)
Sophie Boutigny la fondatrice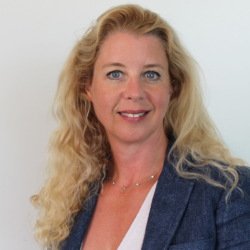 Découvrir tous les produits Perlucine ici.