Pearly Body Oil with Sweet Almond and Sunflower Oil - Dry Skin - Perlucine - 100 mL
Toute taxe comprise - Livraison en 3 jours ouvrés
Made in Brittany. Nourishes. AT
sweetens. Illuminated. Sweet almond and sunflower oil. Preservative free. 

P

dry and very dry waters.
Our opinion: Very pleasant natural fragrance that haspport well-being and serenity. Very nourishing. Ideal for massages without greasy effect. 
100 mL glass vial.

Préoccupation
Type de peaux
déshydratée
peau sèche
L'Huile nacrée illumine la peau grâce à ses nacres très fines d'origine minérale. La texture de l'huile nourrit, sublime et enveloppe la peau d'un délicat voile parfumé. Elle s'utilise pour le massage, offrant un véritable moment de bien-être.
Appliquer l'huile nacrée en mouvements circulaires sur les zones ciblées du corps.

Les actifs :
Ingrédient reminéralisant : poudre de coquille d'huître blanche.
Ingrédients nourrissants : huile d'amande douce et huile de tournesol.
La poudre de coquille d'huître blanche est riche en calcium, en sels minéraux et oligo-éléments. Elle est non-irradiée, non ionisée et sans additif. Elle est approuvée COSMOS par ECOCERT Greenlife et conforme à la charte NATURE & PROGRES.
L'huile d'amande douce, riche en acide oléique, est connue depuis longtemps pour ses propriétés dermatologiques. Elle contient de la vitamine D qui favorise la réparation cellulaire. Elle nourrit généreusement la peau, l'assouplit, la tonifie. Émolliente, elle apaise les problèmes cutanés (eczémas, coups de soleil, démangeaisons, brûlures…). L'huile de tournesol est très riche en oméga-6 (acide linoléique) et en vitamine E. Adoucissante et nourrissante, elle est parfaite pour les peaux sèches, voire très sèches. Elle prévient aussi la déshydratation de la peau.
Liste INCI : PRUNUS AMYGDALUS DULCIS OIL (huile d'amande douce), HELIANTHUS ANNUUS SEED OIL (huile de tournesol), COCO-CAPRYLATE (émollient issu de la coco), SILICA (silice), PARFUM (parfum naturel), TOCOPHEROL (vitamine E), OSTREA SHELL POWDER (poudre de coquille d'huître), GLYCINE SOJA OIL (huile de soja) , MICA (issu des minéraux), GERANIOL (ingrédient présent dans les huiles essentielles), LINALOOL (ingrédient présent dans les huiles essentielles), TITANIUM DIOXIDE (minéral naturel).
Entre Mer et Terre (56, Allaire)
Sophie Boutigny la fondatrice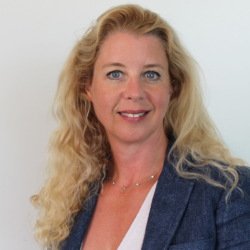 Découvrir tous les produits Perlucine ici.