Organic deodorant balm - Essential oils of Palmarosa, Sage and Geranium - All skin types - Savonnerie de la Chapelle - 50 mL
Toute taxe comprise - Livraison en 3 jours ouvrés
Made in Normandy.
Protects against bad odors without clogging pores and respects the natural phenomenon of perspiration

. With essential oils of Palmarosa, Sage and Geranium

. 

Free of alcohol and aluminum salts. 

Any skin.

 
Our opinion : Unisex deodorant, with a fresh scent, suitable for both women and men.
50ml glass jar.
Préoccupation
Type de peaux
Le déodorant baume naturel et bio est mixte il convient aux femmes comme aux hommes. Il protège des mauvaises odeurs et laisse un parfum frais tout au long de la journée. Il respecte le processus naturel de transpiration, ne bouche pas les pores et n'empêche pas de transpirer. Sous forme de baume il s'applique avec le bout des doigts directement sur les aisselles et ne laisse pas de traces sur les vêtements. Il est sans alcool et sans sels d'aluminium. Le déodorant solide en baume est composé d'ingrédients naturels aux propriétés intéressantes pour la peau et les aisselles :
– Poudre d'Amidon de Maïs : La Poudre d'Amidon de Maïs est un absorbant d'humidité, il facilite l'adhérence du déodorant sur la peau et donne un effet soyeux au toucher.
– Le beurre de Noix de Coco: Le beurre de Noix de Coco est très hydratant et soutient l'élasticité de la peau, idéal pour le soin des peaux sèches et abimées.
– Huile essentielle de Géranium : L'huile essentielle de Géranium au parfum frais et fleuri est reconnue pour ses propriétés assainissantes et purifiantes.
– Huile essentielle de Palmarosa : L'huile essentielle de Palmarosa est particulièrement connue pour ses effets antimicrobiens.
– Huile essentielle de Sauge : L'huile essentielle de Sauge régule et purifie la peau.
Prélever du bout des doigts une fine couche du déodorant solide et appliquer directement sur les aisselles. Ne pas utiliser en cas d'allergie à un ingrédient. Réservé à l'adulte.

Liste INCI : Zea mays starch, Sodium bicarbonate, Cocos nucifera oil, Cetearyl alcohol, Butyrospermum parkii butter, Salvia sclarea (Clary Sage) oil, Cymbopogon martini (Palmarosa) oil, Pelargonium graveolens (Geranium) oil, Linalool, Citronnellol, Geraniol, Citral, Eugenol, LImonene.
Savonnerie de la Chapelle (61, Orne)
Isabelle, Patrick et Paul-Henry Neyt les fondateurs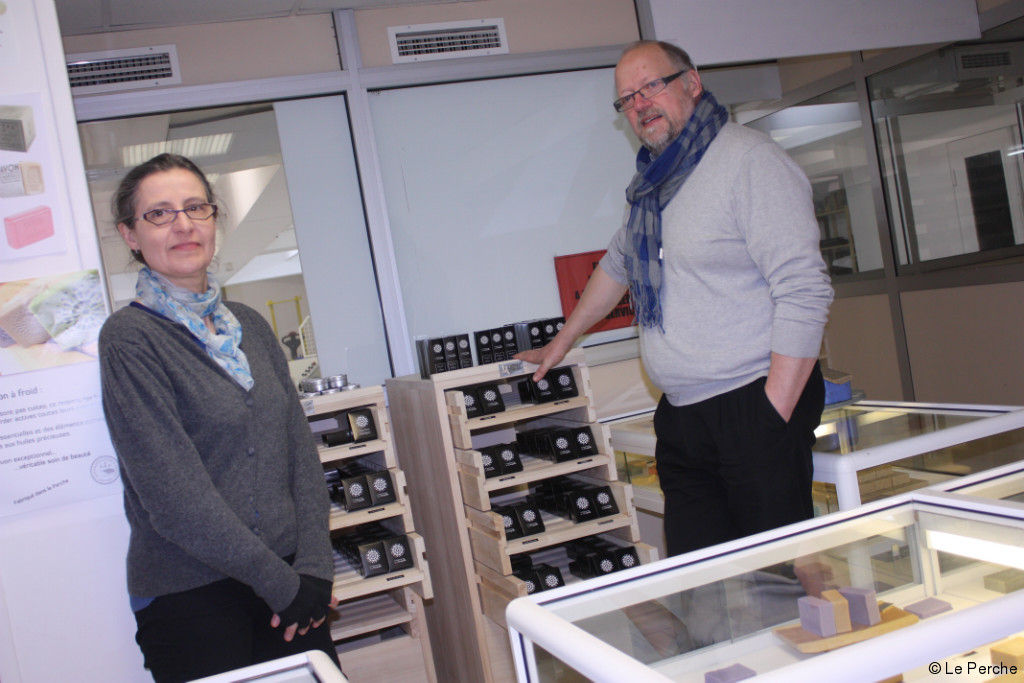 Découvrir tous les produits de la Savonnerie de la Chapelle ici.