Running out of inspiration for Christmas? Offer a piece of France to your loved ones!
Christmas is approaching, and you are looking for original, made-in-France, healthy, and a little green gift ideas? Look no further, we have what you need at Mes Cosmétiques Français! We have concocted shower and treatment kits from products from our regions. A wonderful opportunity to travel to France in your bathroom and to discover products that are safe, organic and respectful of our planet.
The Aquitaine kit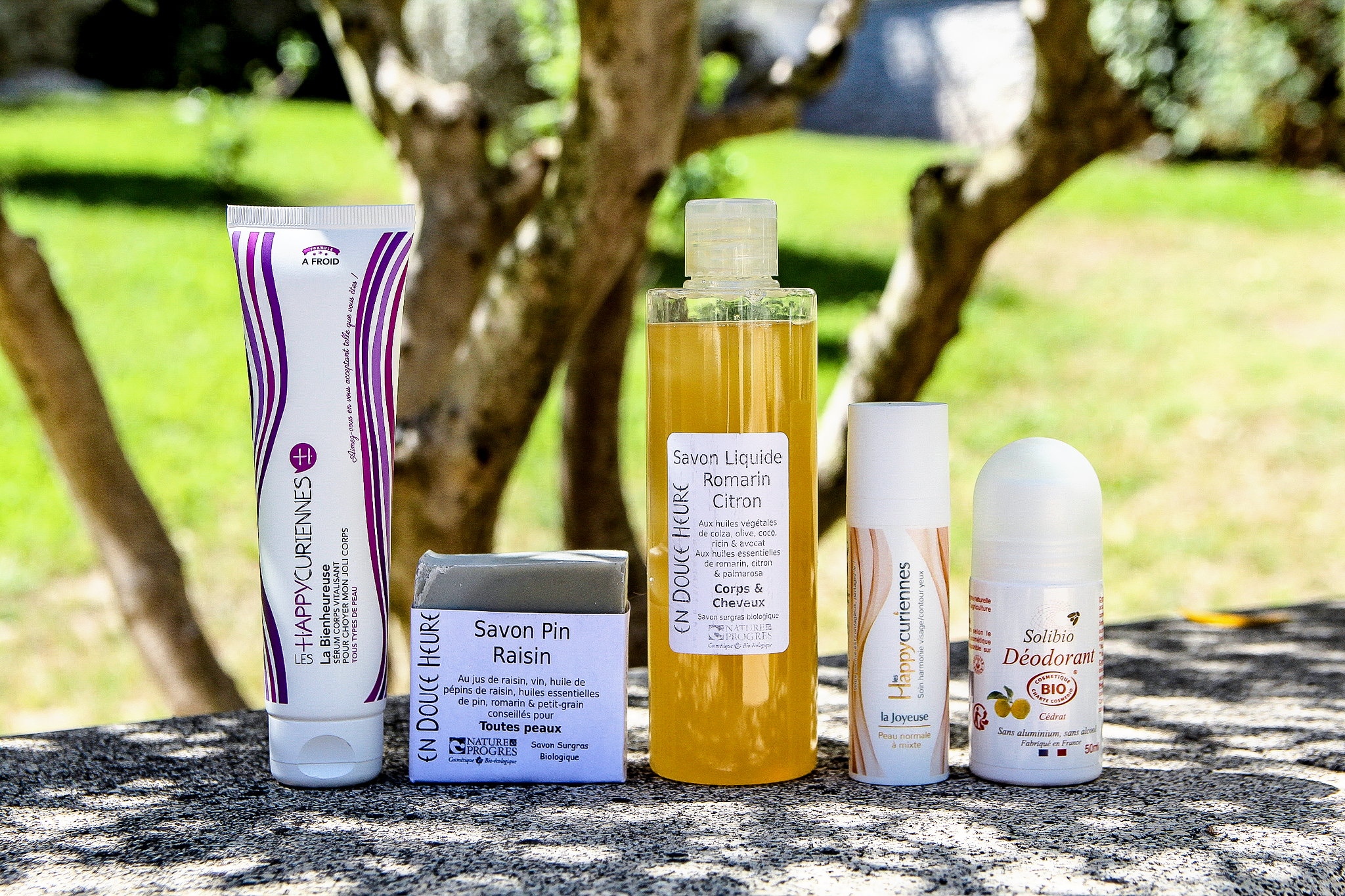 The Aquitaine kit takes you to discover the scents of maritime pines, camelina flowers, softening and repairing, passionflower known for its calming and soothing properties, and the antioxidant and healing immortelle of the dunes. Within the box: a pine and grape soap, a lemon and rosemary shampoo, a complete facial treatment, a body serum and a citron deodorant.
Brittany kit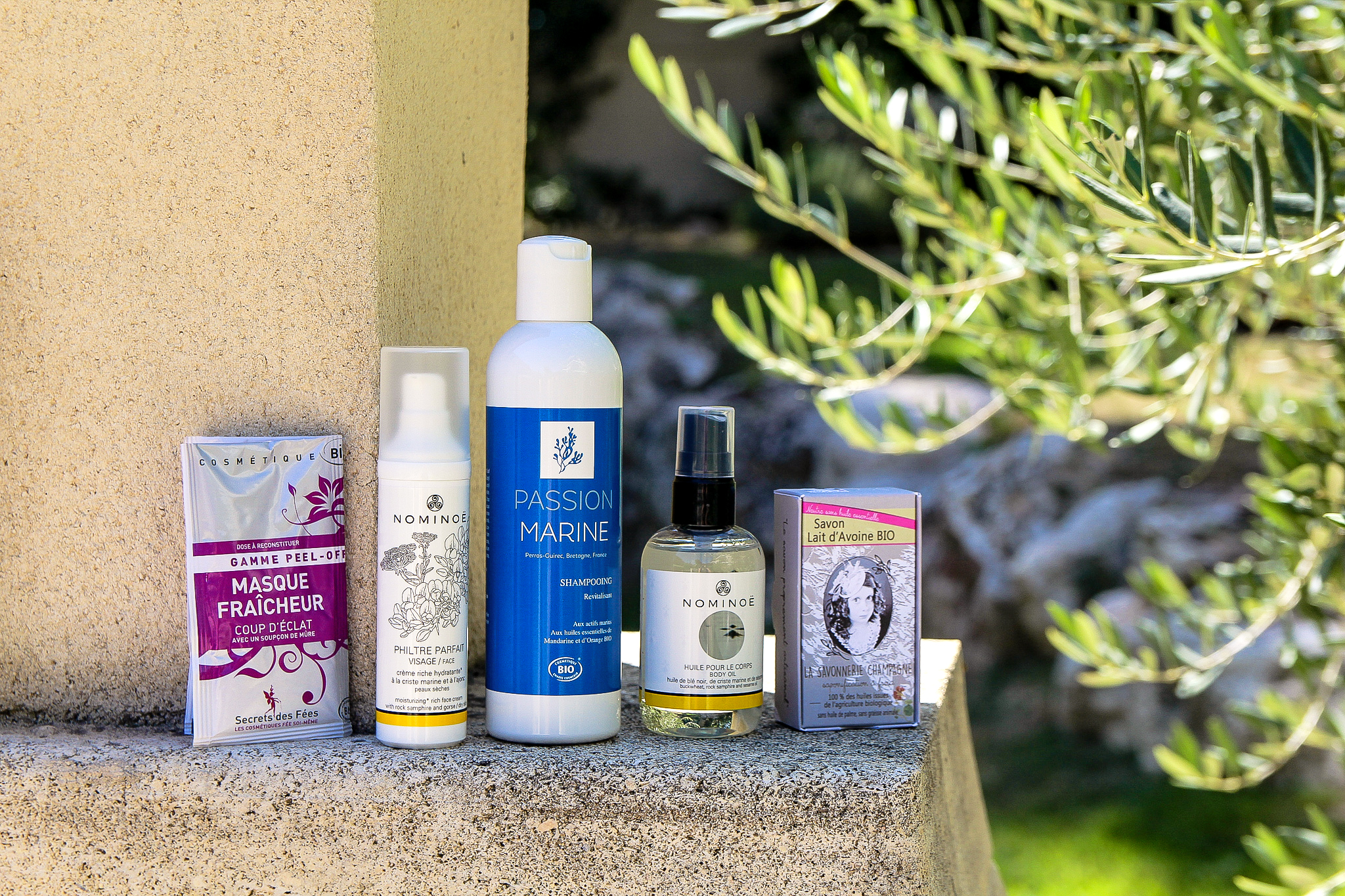 The Brittany kit highlights sea fennel, known for its moisturizing and firming properties, artichoke for its antioxidant and veinotonic benefits, nutritious and remineralizing buckwheat or gorse which reduces redness has relaxing properties.
In the box: an oat milk soap, a shampoo with marine active ingredients, a facial treatment with sea fennel, a body and hair oil with buckwheat oil and a citrus radiance mask.
The Occitanie kit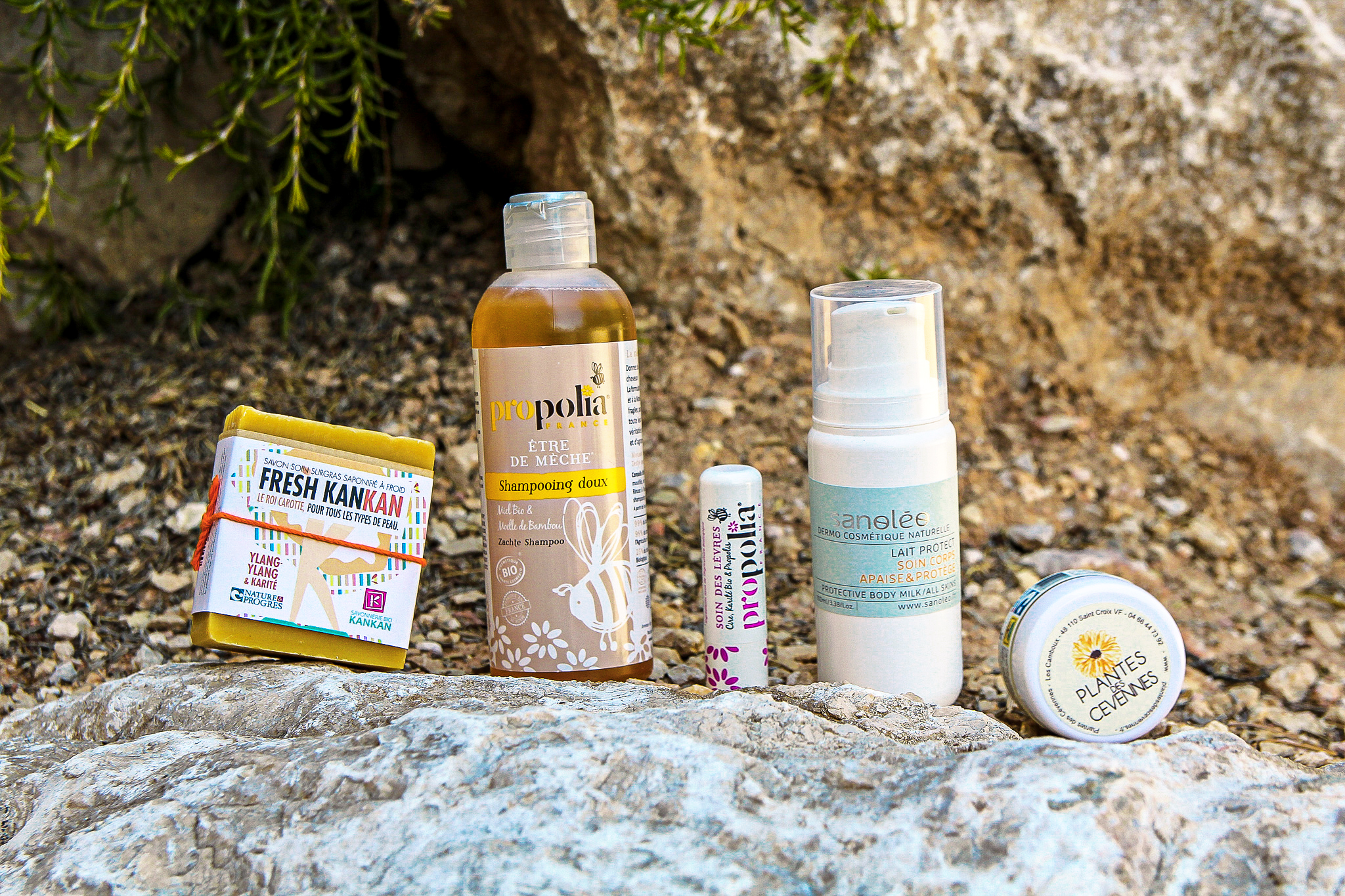 Honey, orange blossom, chamomile and ylang ylang are the fruity notes of our Occitanie shower and care kit.
A kit suitable for winter with its vitamin soap with ylang ylang, its repairing balm with chamomile macerate and shea butter, its beneficial lip stick with propolis, and its calendula and orange blossom body milk for skin in search of softness.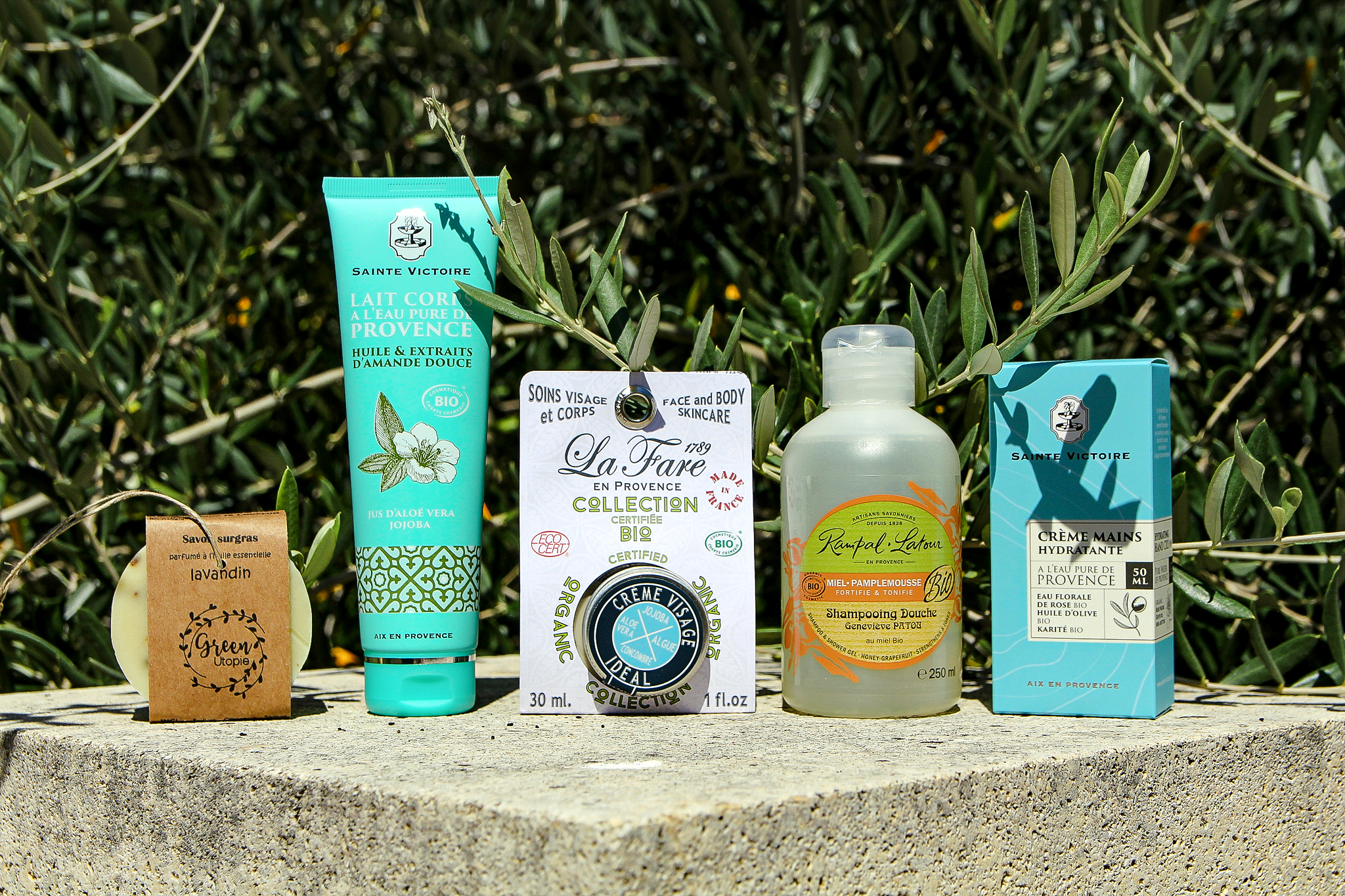 Lavender, honey, almond, water from the Sainte Victoire mountain, grapefruit, aloe vera, and seaweed are the invigorating and revitalizing active ingredients in this Provence kit.
Inside, there is a lavender flower soap with its easy-to-hang little string, a honey and grapefruit shower shampoo, a fluid and light face cream with aloe vera, a body lotion with sweet almond. and with Sainte Victoire water as well as a citrus hand cream.
The Rhône-Alpes kit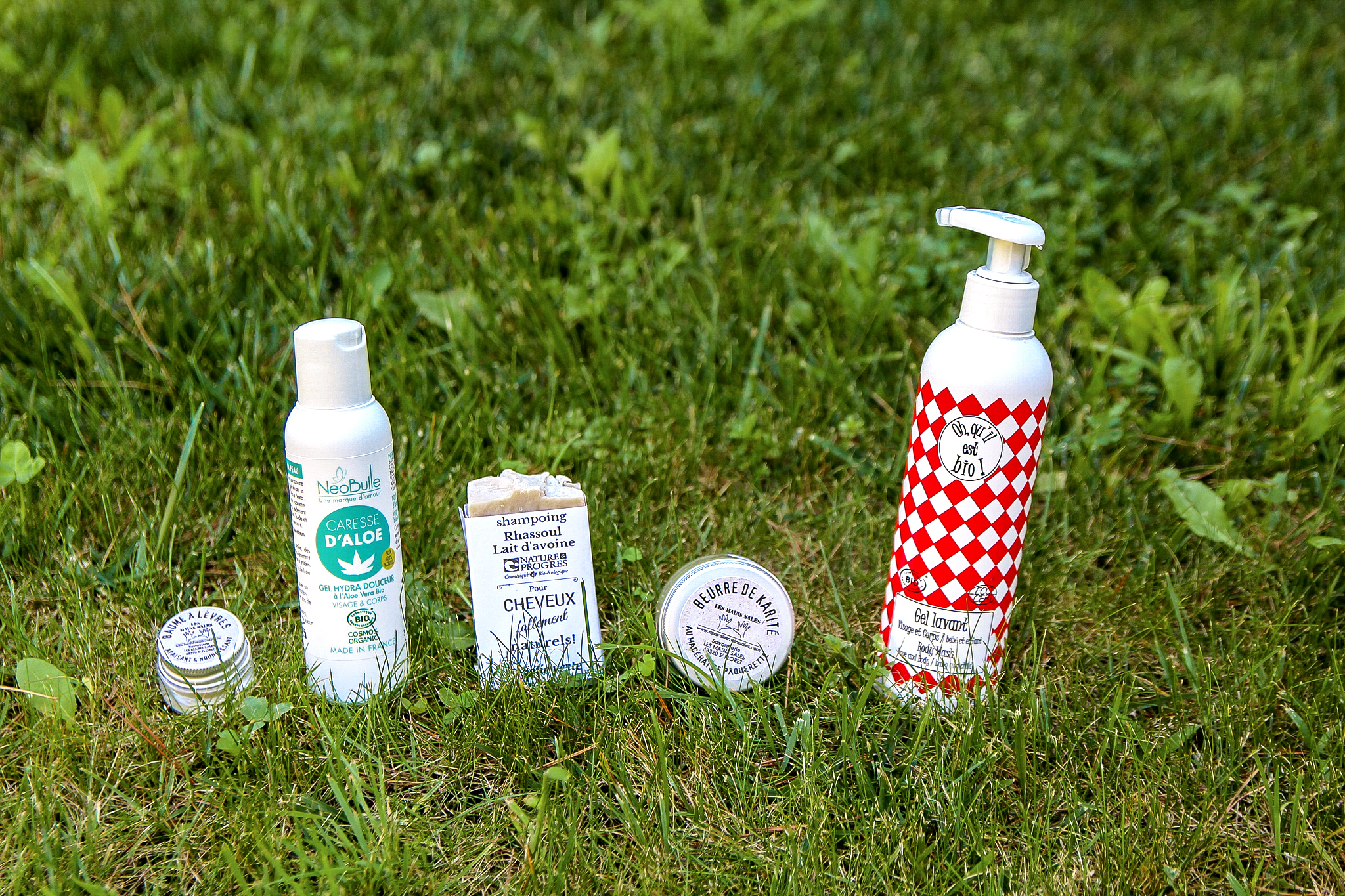 VSis the greenest of all our kits! And the most suitable for the little ones because it is without essential oils. Inside, a gwashing face and body very sweet, a ssolid shampoo with oat milk and rhassoul, a aloe vera gel which nourishes, soothes and repairs everyone's skin, a bShea butter with daisies macerate pto treat dry areas of the body and hair care and a blip balm with shea butter and cocoa, iIdeal for dehydrated and chapped lips. 
Leave a comment